Here is the list of Top 10 Richest Wrestlers Of 2019
10. RANDY ORTON
Randy Orton is a professional wrestling star of the third generation who has dominated any precedent set before him by his father Bob Orton. As he defeated Triple H for the championship, Orton was the youngest world champion in WWE history and is still a top star in the business 17 years since his debut, along with stars like John Cena and Brock Lesnar.
Orton did little outside the WWE, but he starred in a film produced by the WWE. Other than that, Orton has just devoted his life to professional wrestling and sports entertainment and worked hard, but when looking at his estimated net worth of $11 million, he seems to have never been paid as well as other top stars in his rookie class.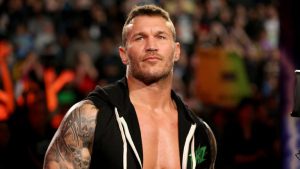 9. RONDA ROUSEY
As Ronda Rousey takes a sabbatical from professional wrestling and WWE, on Monday Night Raw she spent the first three months of the year as the top female champion. Although she lost the title to Becky Lynch at WrestleMania 35, she received one of WWE's biggest contracts so far with the organization during her one year.
However, her wealth, estimated at $12 million, came for Rousey before she ever entered WWE, which she joined because of her business love. She has been the top paid person in UFC for years and has also starred in big blockbusters in Hollywood including a Fast & Furious movie and one movie in The Expendables series.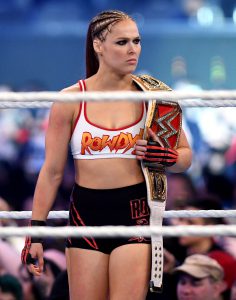 8. BATISTA
Batista was a top star in WWE and at the conclusion of his initial run with the organization was probably paid like that. However, he did the unthinkable— he left WWE to try to follow the footsteps of Dwayne Johnson into Hollywood while at the top of his game. What's even more remarkable is he's been a big success.
In the final match of his professional wrestling career, Batista returned to WWE for 2019— a loss to Triple H at WrestleMania 35. This helps him to be included as a wrestler in 2019, while Johnson missed out on the list as he hasn't been wrestling for over two years in WWE. Bautista has a reported net worth of $13 million due to roles in Marvel movies, James Bond movies, and the upcoming Dune.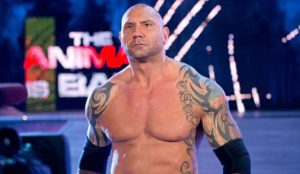 7. CHRIS JERICHO
The fortune of Chris Jericho has already been huge going into 2019. Over the years he had signed several contracts with WWE, and throughout his career he had increased in value. He wrote bestselling books, hosted a very popular podcast and radio show, starred in movies and television shows, had a successful metal band, and had a stint on Dancing with the Stars too.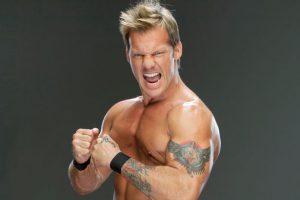 Then, in 2019, Jericho signed what he calls his professional wrestling career's best contract with AEW and became one of the world's richest wrestlers. With the new contract, the value of Jericho has risen to a reported $18 million, one of the top paid out – of-WWE wrestlers.
6. UNDERTAKER
While Undertaker did not wrestle a match in 2019, his appearance on the night after WrestleMania 35 on Monday Night Raw, where he had a physical altercation with Elias, keeps him firmly in the ranks of the 2019 professional wrestlers — especially with a rumored match coming up in June in Saudi Arabia.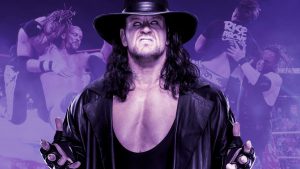 With that in mind, there was also a point in 2019 where Undertaker started making different appearances for a $25,000 per hour jaw-dropping rate— something WWE rectified when they gave him a new monster deal to keep him exclusive to their company. While the total amount of that contract is unknown, the Dead Man had an estimated net worth of $17 million before it was signed, which is probably much higher now.
Pages: 1 2