Who is the richest woman in America in 2019? It's Francoise Bettencourt Meyer , heiress to Loreal., whose net worth is an incredible $46.2 billion. Other top richest women in the US in 2019 are : top 10 richest women in the world
1. Francoise Bettencourt Meyer 
Francoise Bettencourt Meyers has ownership of 33% of the World's largest makers of cosmetics, L'Oreal. The company was before attributed to her late mother Liliane till 2017 September. The company L'Oreal is a big brand and it has revenue of $42.2 billion and it owns the Garnier and Lancome brands. Francoise became heiress of the empire after death of her mother Liliane Bettencourt. She is now the richest woman in Europe and she has also written three books including oene based on Greek God.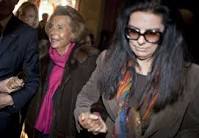 Company: Loreal
Country: France
Net Worth: $46.2 billion
2.Alice Walton :Top 10 richest women in the world 2019
Alice Louise Walton was born in 1949 October is an heiress from America of the Wal-Mart Stores Inc. She is born to Sam Walton, the founder of Wal-Mart stores, and Helen Walton and sister of late John T. Walton, S. Robson Walton and Jim Walton. The latest data shows that she has a net worth of $46 billion and is the second wealthiest women in the world. She is not as involved in the running of the mega store, Wal-Mart which was founded in 1962 by her father, as are her brothers. Nevertheless she has an equal share in the wealth that Wal-Mart has reaped in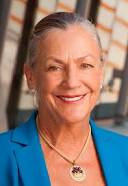 Company: Walmart
Country: USA
Net Worth: $41.5 billion
Susanne Klatten is a German heiress, the daughter of Herbert and Johanna Quandt. As of March 2018, her net worth was US$25.1 billion, making her the richest woman in Germany and the 38th richest person in the world.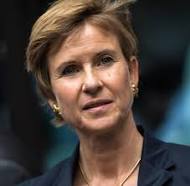 Company: BMW
Country: Germany
Net Worth: $25 billion
Jacqueline Mars is an American heiress and investor. She is the daughter of Audrey Ruth and Forrest Mars, Sr., and granddaughter of Frank C. Mars, founders of the American candy company Mars, Incorporated.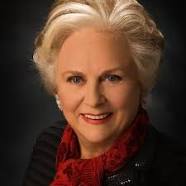 Company: Mars
Country: USA
Net Worth: $23.6 billion
Yang Huiyan is a Chinese property developer and the majority shareholder of Country Garden Holdings. a stake largely transferred to her by her father Yeung Kwok Keung in 2007. She is the richest woman in Asia.Top 10 richest women in the world 2019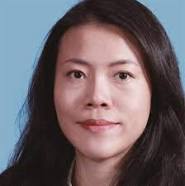 Company/business: Real Estate
Country: China
Net Worth: $21.9 billion
Laurene Powell Jobs is an American businesswoman, executive and the founder of Emerson Collective, which advocates for policies concerning education and immigration reform, social justice and environmental conservation .Top 10 richest women in the world 2019
Company: Apple
Country: USA
Net Worth: $18.8 billion
Georgina Hope "Gina" Rinehart is an Australian mining magnate who is chairman of Hancock Prospecting, a privately owned mineral exploration and extraction company founded by her father Lang Hancock. She is one of Australia's richest people and one of the world's richest women .Top 10 richest women in the world 2019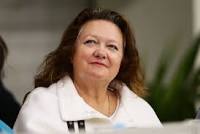 Company/business: Mining
Country: Australia
Net Worth: $17.4 billion
Iris Balbina Fontbona González is a Chilean billionaire businesswoman, the widow of Andrónico Luksic Abaroa, from inheriting Antofagasta PLC. She is the wealthiest person in Chile, the fifth wealthiest in Latin America, and the 66th wealthiest person in the world.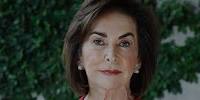 Company/business: Mining
Country: Chile
Net Worth: $16.3 billion
Abigail Pierrepont Johnson is an American businesswoman. Since 2014, Johnson has been president and chief executive officer of US investment firm Fidelity Investments, and chairman of its international sister company Fidelity International. Fidelity was founded by her grandfather Edward C. Johnson ITop 10 richest women in the world 2019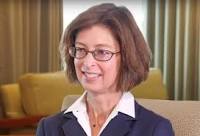 Company/business:  Money Management
Country: USA
Net Worth: $15.9 billion
Charlene de Carvalho-Heineken is a Dutch-English businesswoman and the owner of a 25% controlling interest in the world's second-largest brewer, Heineken International. She is the richest woman in the UK, with a net worth of £11.1 billion as of May 2018, according to the Sunday Times Rich List .Top 10 richest women in the world 2019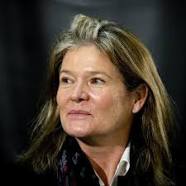 Company: Heineken
Country: Netherlands
Net Worth: $15.8 billion