The 10 Most Haunted Places in New England
10. America's Stonehenge
America's Stonehenge is an archeological site consisting of a variety of large rocks and stone structures located in the city of Salem, New Hampshire, in the United States, about 30 acres (120,000 m2). It is open to the public as part of a recreation area that includes snowshoe trails and an alpaca farm, for a fee. It is a tourist destination with special appeal to New Age believers. William Goodwin first named this location Mystery Hill. That was the site's official name until 1982, when it was called "America's Stonehenge," a phrase coined in an early 1960s news report. The rebranding has been an attempt to distinguish it from oddity sites on the roadside and promote the impression that it is an ancient archeological site. The area is named after England's Stonehenge although there is no cultural or historical connection between the two.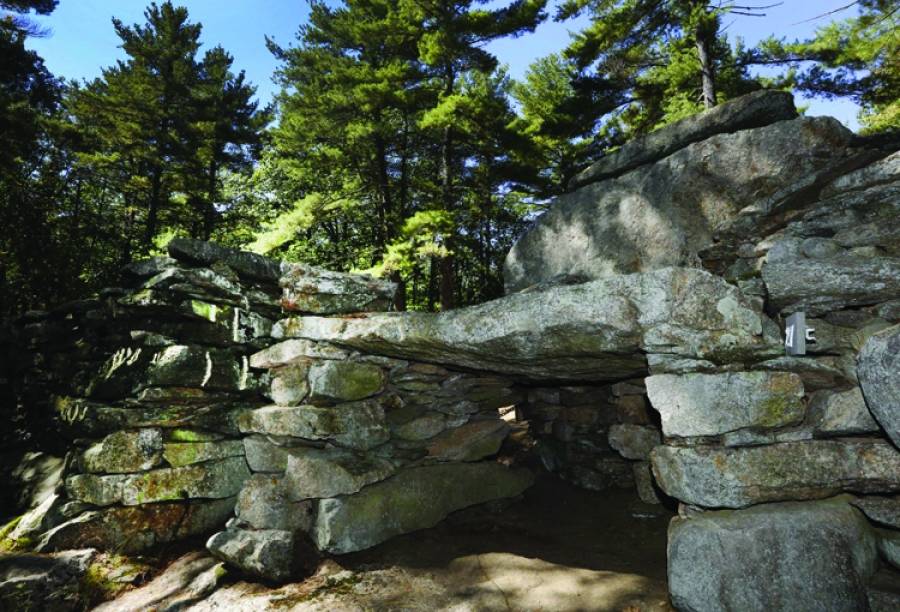 9. The Sterling Opera House
The Sterling Opera House is located at 112 Elizabeth Avenue, in Derby, Connecticut, across from the Derby Green. The building is located within the Green Historic District of Birmingham which consists of a total of 10 buildings, 3 of which are churches and 4 monuments. Built in 1889, the building was added to the National Register of Historic Places on November 8, 1968, making it the first Connecticut structure to be listed on the National Register of Historic Places. Before it opened on April 2, 1889, the Sterling Opera House served many civic functions as both a city hall and police station, and an opera house.
James A. Herne produced the first performance at the opera house, entitled "Drifting Apart," which was said to be "a melodramatic temperance play without the usual didactic sermons preaching the dangers of alcohol." This also turned out to be a financial disaster for James A. Herne. The play 's name was best suited to the partnership between Derby and Ansonia at the time. Ansonia saw no point in getting another opera house constructed in their town when they already had a perfectly good one.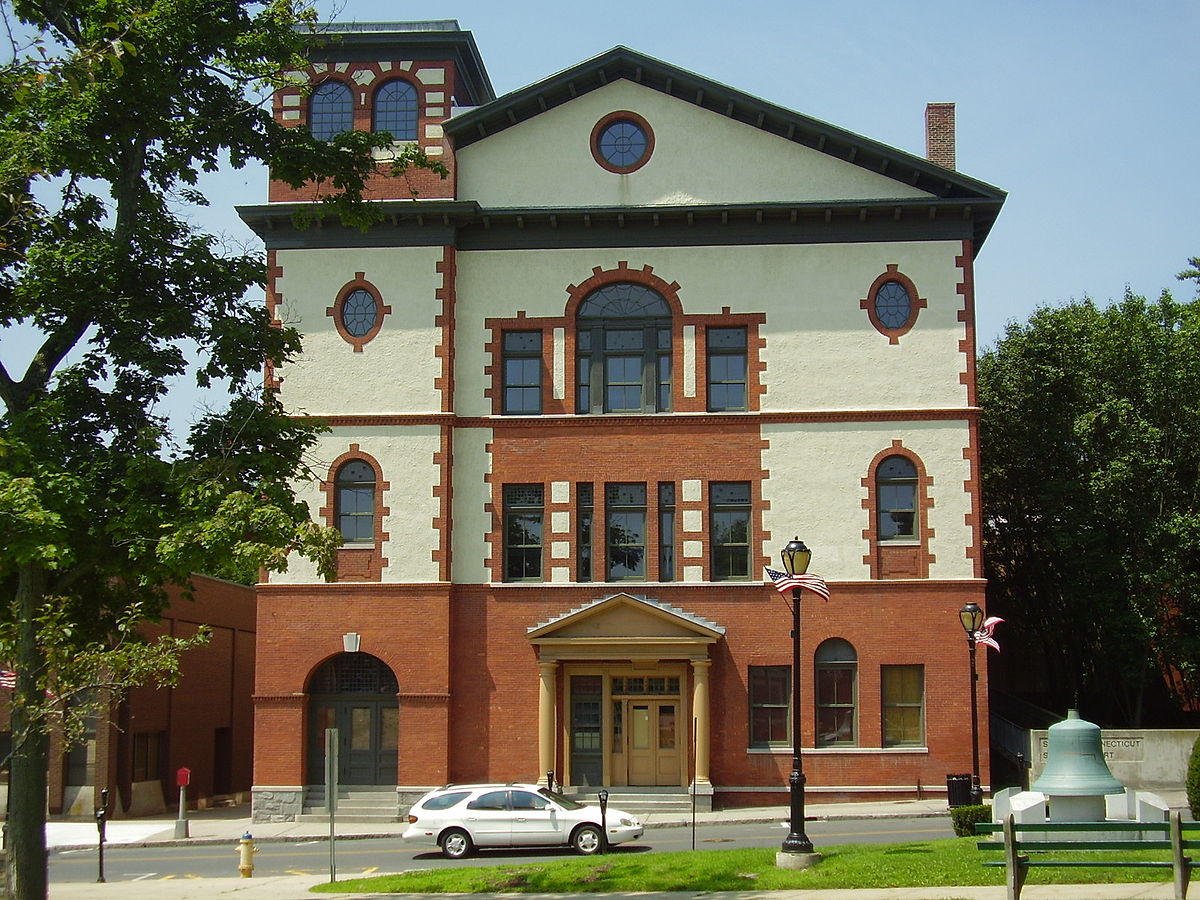 8. Blood Cemetery
The name of the cemetery, located in Hollis, New Hampshire, is simply Pine Hill. Not for some sinister purpose, but for the prominent family buried here, it received the name of "Blood Cemetery" It's said that many ghosts live here. This area has been visited by several paranormal researchers, catching voices on recordings and unusual phenomena in pictures.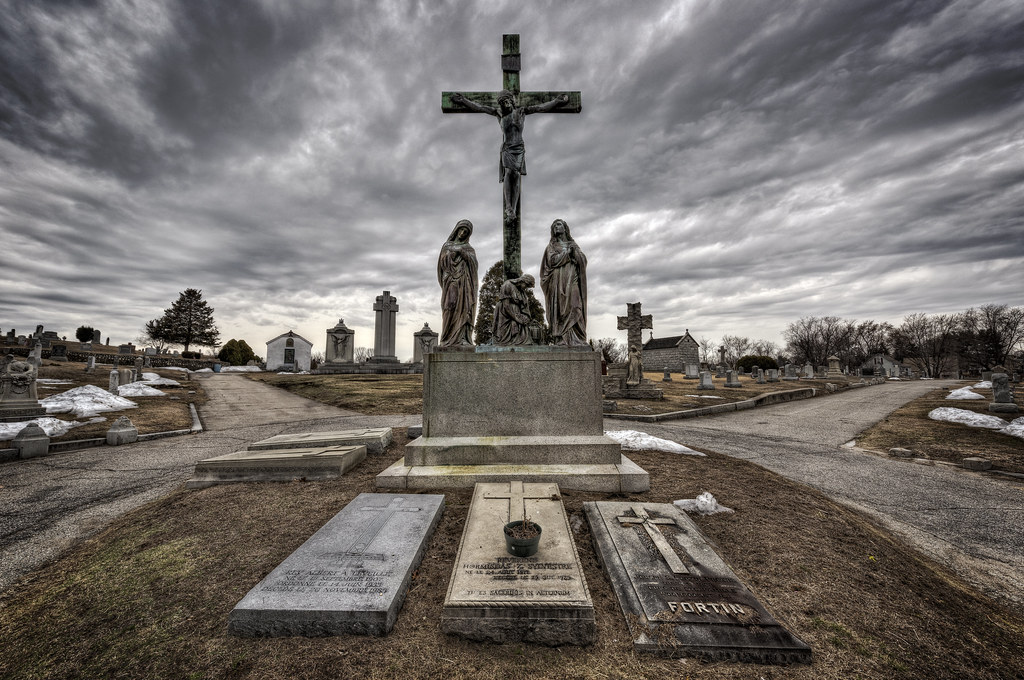 7. The Paine House
In New England Colonial America survives well, both in terms of architecture and the ghosts that still live. Designed by Francis Brayton around the 1740s, the house in Coventry, Rhode Island is now a museum and a historic society. One of the spirits most involved is that of a young child. Inquiries performed here have recorded video EVPs and strangle incidents, such as a rocking chair shifting on its own.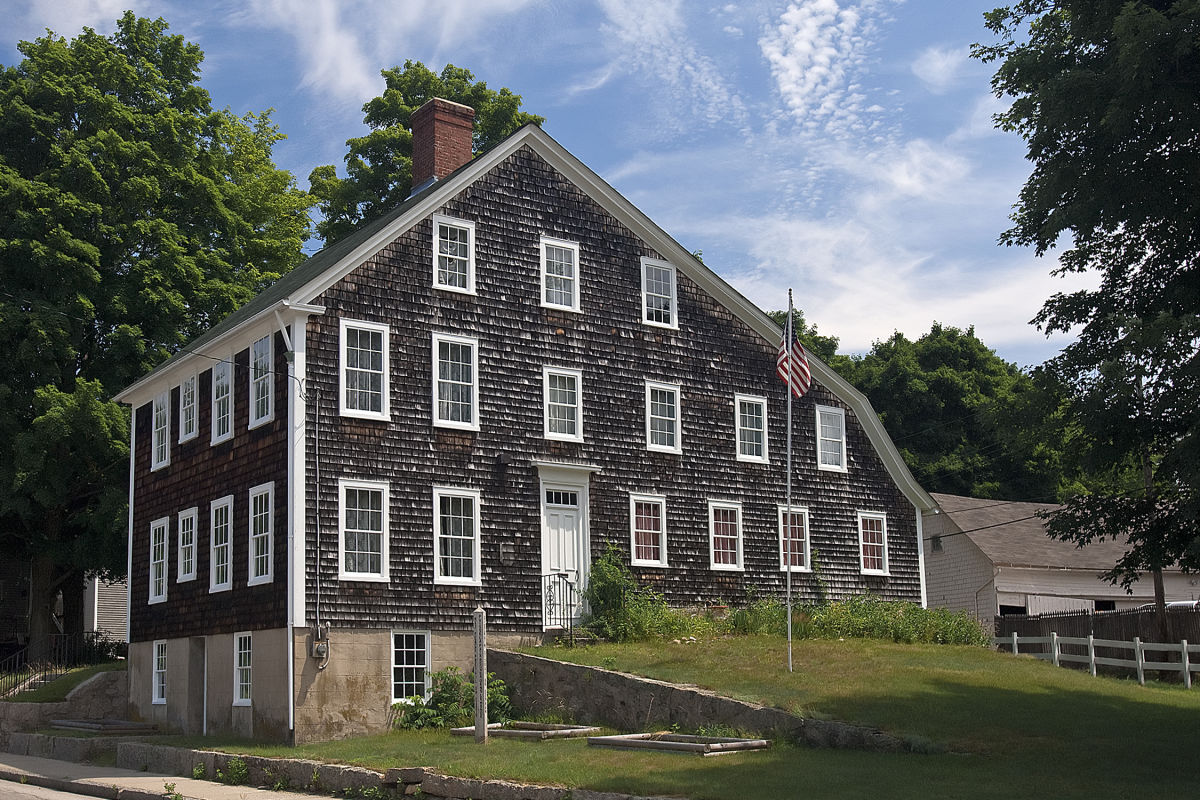 6. Rutland Prison Camp
The ancient prison camp is no exception. It was built in 1903 but demolished in 1934, with only a few still remaining buildings, such as the root cellar and solitary confinement. A visit to this place at night can be very spooky, full of odd noises and moving shadows. One ghost is said to be the wife of a former warden, who is seen wandering near the warden house's ruins.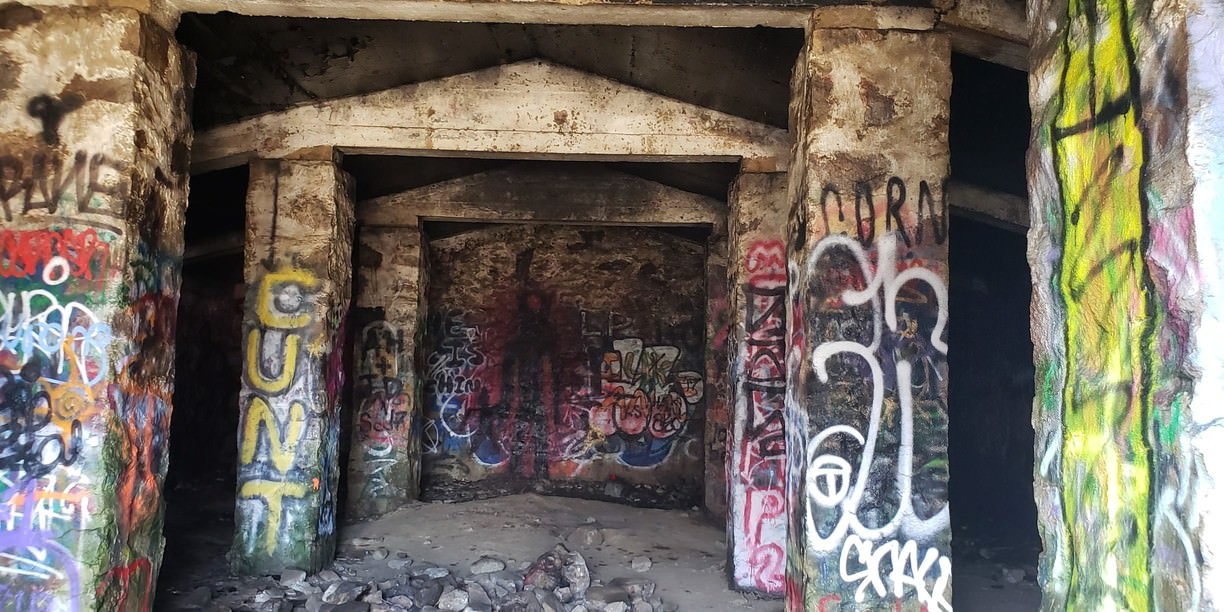 5. College Hall
Higher education can extend your mind, but can also frighten you. Until becoming a college in 1941 Vermont College of Fine Arts in Montpelier began as a seminary in 1831. College Hall is the most haunted location on campus, and is said to be haunted by a child who might have been murdered there. She has a habit of playing the pipe organ in the chapel field.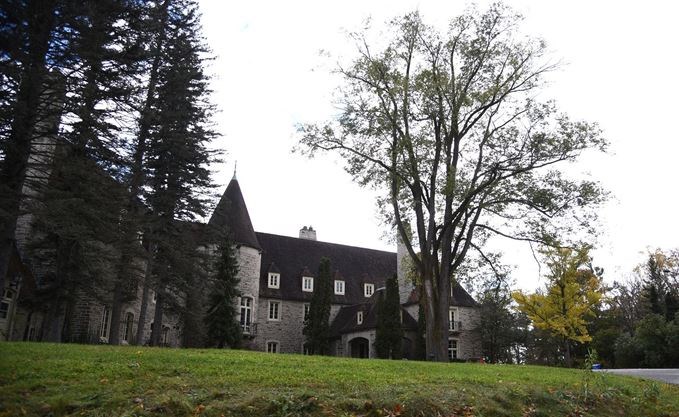 4. The Captain Grant's 1754
There are several haunted bed and breakfast establishments in the USA and this one is no different in Preston, Connecticut. The inn is said to have several spirits, named after Captain William Grant who lived here with his wife Mercy. It is assumed that the Adelaide room is the most involved, with the keys moving and the footsteps heard. The location was featured on Supernatural Kids, a paranormal series.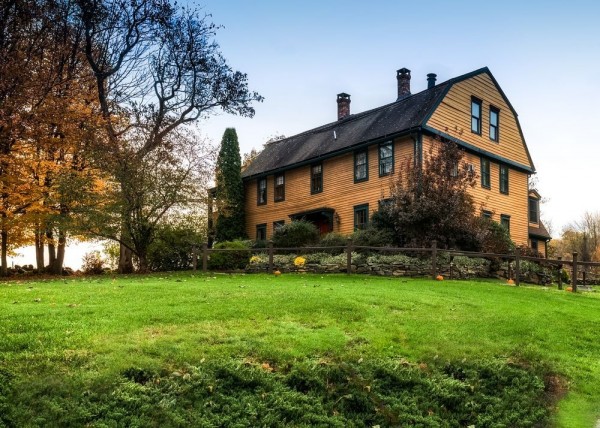 3. Elder Ballou Cemetery
Located in Cumberland, Rhode Island, the cemetery with its crypts and antique tombstones is one of the most creepiest around. The cemetery today was extensively vandalised once home to a religious meeting house. All forms of paranormal activity have however been documented. Voices were heard, shadow figures were seen and UFO's in the surrounding field were registered.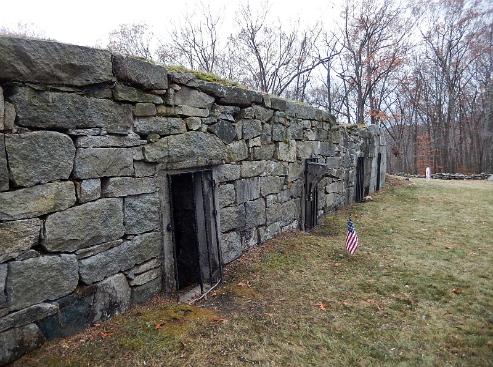 2. SK Pierce Haunted Victorian Mansion
This 1875 mansion located in Gardner, Massachusetts was featured by Ghost Hunters, Ghost Adventures and My Ghost Stories all. For millionaire SK Pierce it was once the crown jewel, but time has taken its toll on the place. There are said to be many ghosts roaming the house, some nice and some not so much. Children were seen playing around and pushing furniture on top floors. The crime has been so poor that the new owners do not live there any longer.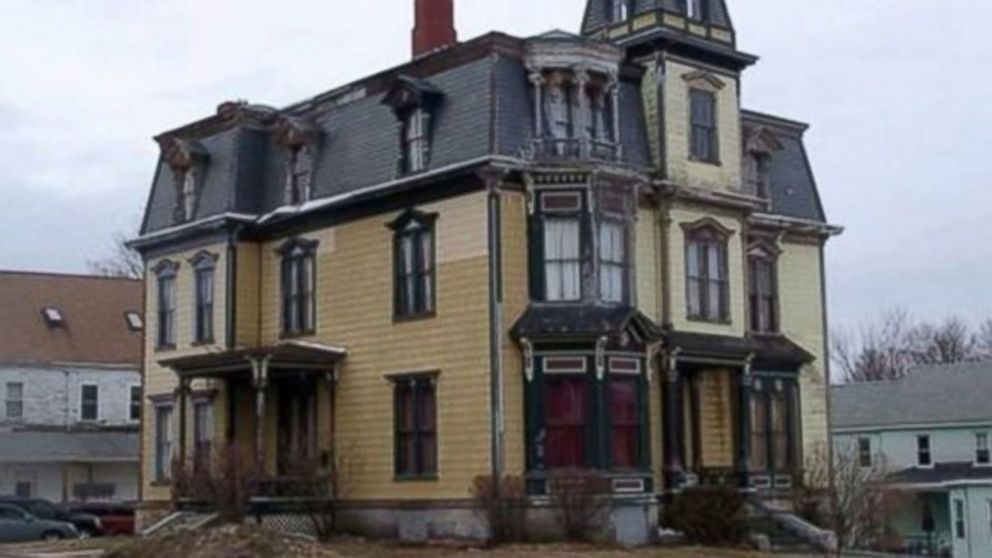 1. The Lizzie Borden House
Lizzie Borden House is the spot where she and her family lived. It is located on 230 Second Street in the town of Fall River, Massachusetts. From 1874 to 1892, the house was the property of Andrew Borden, father of Lizzie, who was a member of the high society of Fall River. Following Lizzie's conviction and acquittal for murdering her father and stepmother in the home, she purchased another house situated at 7 French Street that she called 'Maplecroft'. Lizzie lived there, on June 1, 1927, until her death. In 1896, house number 92 Second Street was raised to 230.
Since 1996 it has functioned as a bed and breakfast under the ownership of Martha McGinn who inherited the property. On 4 August 1948, Martha's grandparents bought the house. According to Martha McGinn, the room in which Lizzie's stepmother Abby Borden was found assassinated is the bedroom's "most requested space" at bed and breakfast. The Lizzie Borden bed and breakfast is marketed as a tourist destination by the Fall River Historical Society.