Since the government of India banned over 100 Chinese applications including the very popular TikTok we have witnessed the introduction of many Made in India applications. Most of these app developers claim that it's PM Modi's Atmanirbhar Bharat has boosted their platforms and people in India are now preferring apps that ate made by Indians and for Indians. In the last few months we have seen many Made in India apps take the center stage
As Our prim minister Narendra modi said that we have to lift up indian made application to increase our indian  economy, Why we are giving our money to other india products. Lets make all together our india "Aatm Nirbhar Bharat"
Most Popular 'Made in India' apps you must try out
1. CMM Launcher 2021
CMM Launcher is FAST, SMART, SIMPLE, CLEAN, BATTERY-SAVING & PERSONALIZED. Also it is Fastest in personalized theme Launcher With featuring and friendly interface, minimal battery consumption, speedy mobile searches and UI customization, it protects your privacy from third parties and offering the ultimate theme make over of your phone looks by delivering free themes for android and wallpapers with HD resolution every day! All this makes it different from the other "best launchers for android phone"
https://play.google.com/store/apps/details?id=com.launcher.smart.android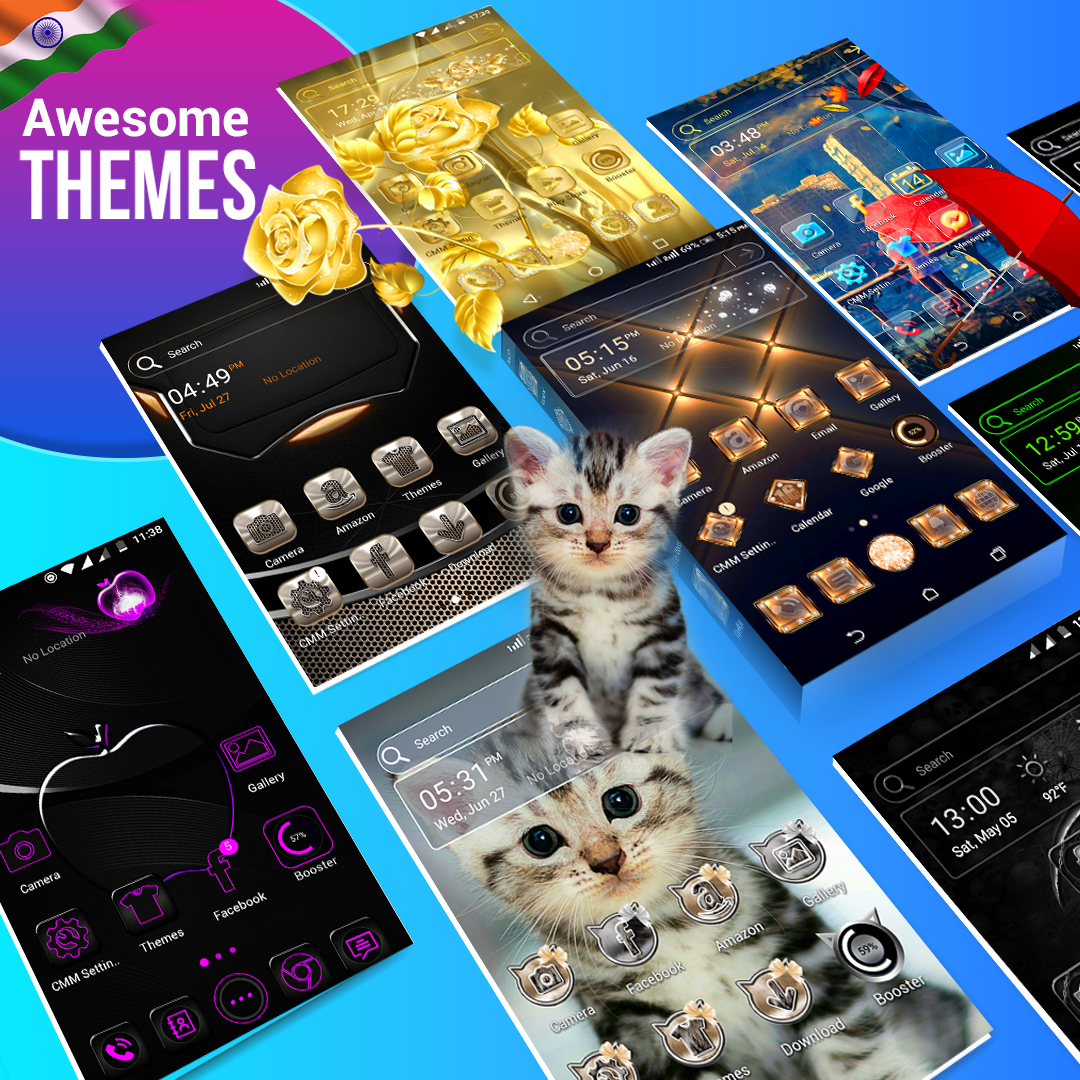 2. MX TakaTak Short Video App | Made in India for You
MX TakaTak – Choice of Rapper-Songwriter Badshah – The short-video app is preferred choice of not only for Badshah but also for 15Mn+ influencers.
Create shorts videos, lip sync videos, trending music videos, groove on viral videos, and share on WhatsApp, or other social media. MX Takatak is not just a dialogue dubbing app but also an incredible video editor, where you can shoot, edit videos online, apply filters, and become the next superstar. MX TakaTak App offers you real and fun videos that you can watch and share with your friends and family. Enjoy funny and high on josh videos while having a snack, and take moj during your leisure time with Takatak App!
https://play.google.com/store/apps/details?id=com.next.innovation.takatak
3. Snipping tool – Capture screenshot
Snipping tool – Capture screenshot & share image
Introducing first app in Android to capture desired part of screen and share generated image.You can take a screenshot quickly without pressing any hardware button, just one touch for screenshot.
Snipping Tool lets you select which portion of screen you want to take as screen shot.No need to crop or blur your non-essential part of screen,Take screenshot of only highlighted portion of screen and share on the single tap to image.
HIGHLIGHTS
Quick access – Tap Assistive touch (like Facebook chathead) or accessible from notification.
Snip Tool- Use finger to select desired screen portion to take screen shot
Share Link – App will generate a image of taken screenshot.
Photo Share – You can also share taken snipped photo.
Browse History- You can view and manage all taken screenshot with generated image for later use.
No Root – This app doesn't need root access.
https://play.google.com/store/apps/details?id=incredible.apps.snipnshare
4. Slow Motion Video – Fast Slow Video
Slow Motion Video FX lets you choose the speed of the output movie, for example, you can make your speech fast – you will sound like a tiny little mouse! Or record some objects falling down like – table spoon, nuts, seeds and… make it fast- it will look funny!
Smooth and perfect video player is an amazing app to play and save your audios and videos in all formats. It's the best video player in the android world which plays every video smoothly and effortlessly. Video resume option and easy playback features are very useful for the user.
You can pick video from Video Gallery or can record from phone camera & Change speed to make Slow motion camera effect.
The video processing is very fast and support background processing.It doesn't block you to wait to complete video processing with intuitive progress update also you can queue multiple task in background.
https://play.google.com/store/apps/details?id=incredible.apps.slowmotionvideo
5.Ludo King (Category: Mobile game)
Ludo King is one of the biggest examples of a success story of an Indian app. Ludo King has been a popular app for many years now. It is during the lockdown that Ludo King reached its peak when users move to the platform to spend some quality and fun times with friends and family members. The app is available for download on both Google Play store as well as App store. The app has millions of download on the app stores