Social media is perhaps the best way to express yourself and your feelings. From sorrow to happiness you can share it all without the slightest form of hindrance and without the fear of being judged. Today we are going to talk about one such platform which is used by a great number of people mainly for entertainment purpose.
How to download images from Instagram
Though it is a social media containing pictures and videos yet you are still not allowed to download any of these mainly because of privacy reasons. In this article you are going to learn about this free service with which you will be able to download these images and videos in a second and two known as Instagram video downloader.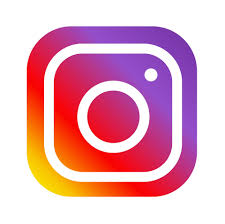 Instagram is known as one of the biggest and renowned photo sharing social media website and tens of millions of users upload their pictures on daily basis. If you like a picture, Instagram can actually bookmark it to access it later but what if it has been taken down? Of course you can't download the image later as it is not a part of the Instagram features.
Everyone has their own set of reasons as to why they want to download pictures and videos from Instagram. Some do it for the sake of motivation or inspiration and some do it as competition and some do it for setting their goals to something etc.
1.Using DownloadGram on Desktop 
Go to https://downloadgram.com/ in your browser. You can download Instagram photos from this site.
Open Instagram in a new tab. Click the "New Tab" icon to the right of the DownloadGram tab, then go to https://www.instagram.com/ to view your feed if you're logged in.
If you aren't logged into Instagram, you'll need to enter your username and password to log in before continuing.
Find the picture that you want to download. Scroll through your feed until you find the picture that you want to download, or go to the profile of the person who posted the photo.

To go to a person's profile, click the "Search" text bar at the top of the Instagram page, type in the person's username, and click their profile in the drop-down menu.

Click 

⋯

. It's in the bottom-right corner of the picture's frame. A menu will appear.

If you went to someone's profile, first click the picture that you want to download.