First i will let you know how to delete all chat from the chat list and also will tell you how to delete perticular text chat from the chat box.
How do I delete a conversation in Instagram Direct?
To delete a conversation in Instagram Direct:
Tap in the top right of Feed.
Swipe left (iOS) or tap and hold (Android) on the conversation you'd like to delete.
Tap Delete.
Once you delete a conversation, it will no longer be visible in your inbox. Keep in mind that this only deletes the conversation for you, and that it will still appear for other people included in the conversation.
How to delete Instagram Chats
In Instagram, you cannot delete a single message in a conversation sent by others. But, you can unsend your message.
How do I view my Instagram search history?
If you want to delete whole conversation on with anyone, you can delete on Instagram.
To delete your message on Instagram, follow this process:
Go to conversation, where you want to delete message.
Long press and hold on the message you want to delete.
A popup will appear asking "Unsend Message".
Just click "Unsend" to delete that message.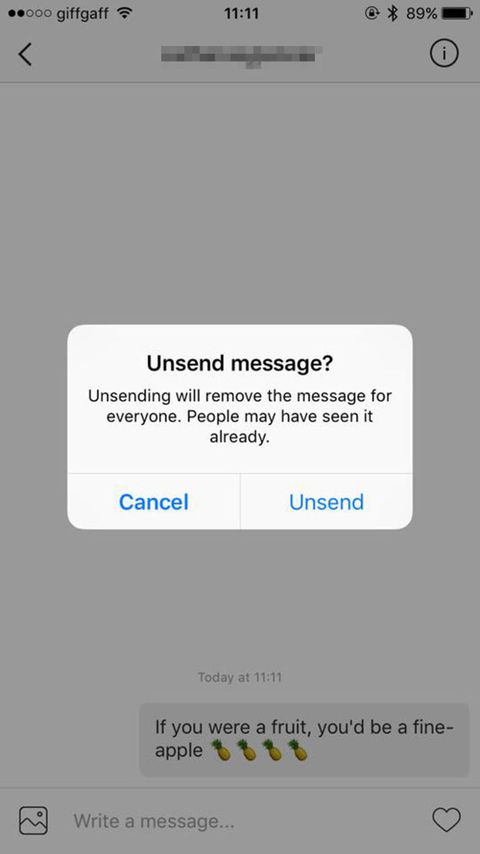 Note: Unsending will remove the message for everyone. People may have seen it already.