We will tell you how you can delete facebook seach history or how you can check it .The Activity Log is only viewable by you, but if you want to erase any of your old searches for whatever reason—or even if you just want to view them (to find something you forgot)—its really easy to find!
How to Clear Your Facebook Search History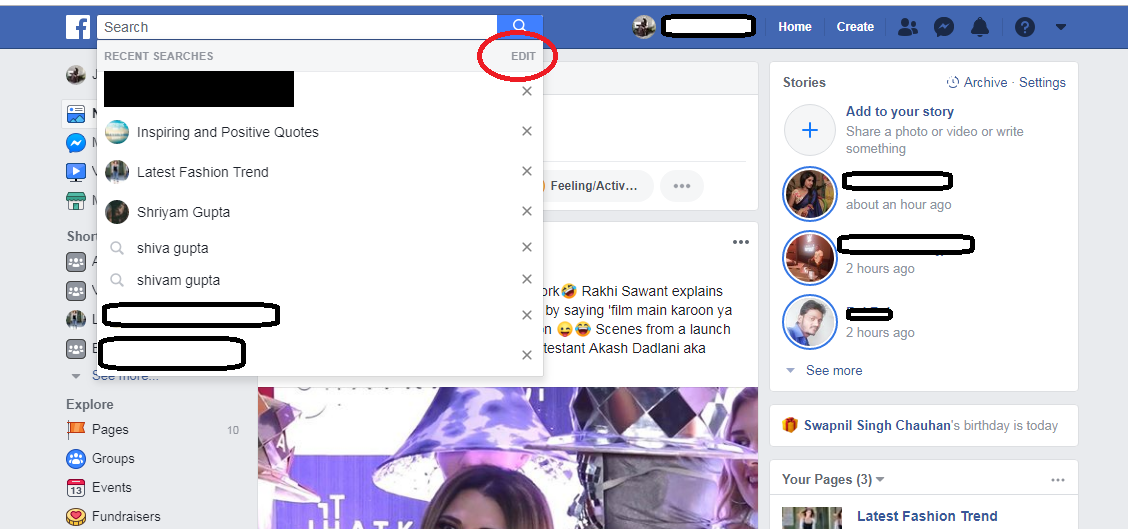 Click the gear icon in the upper right-hand corner of Facebook, and head to Activity Log. from there, click the "More" button in the left sidebar to reveal the "Search" option. Click on it to view your search history. If you want to erase it, there's a button in the upper right-hand corner to do just that.
Click On Clear Searches and all search history will be deleted .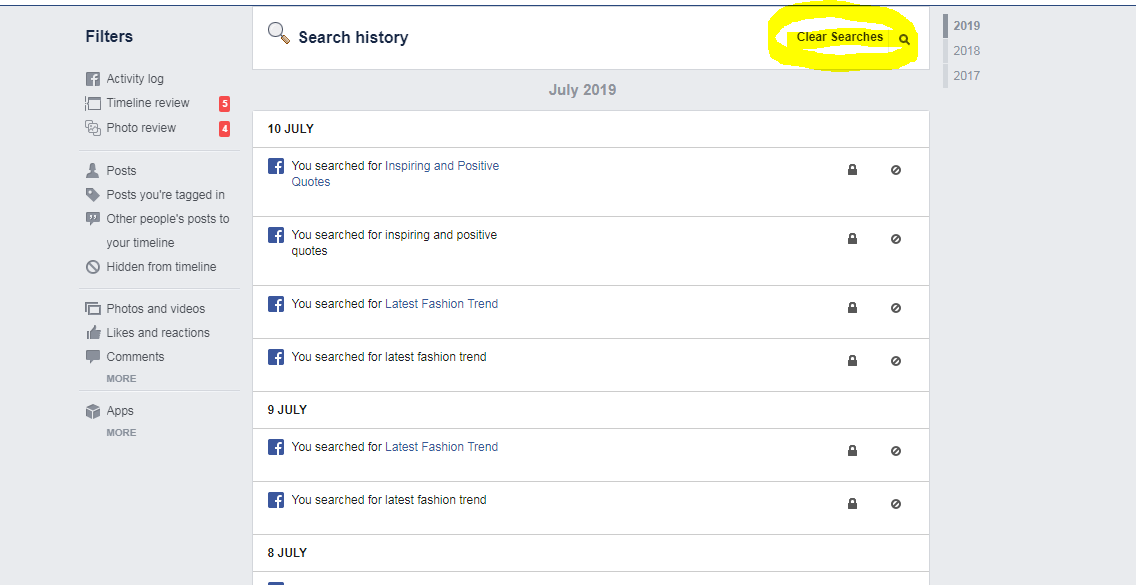 Status history Id App:
Status History
1.
 Type "Status History" into the top search box. Click the "Status History" app from the drop-down list.
2.
 Click the "Go to App" button at the top of the app's description page. On the next page, you are asked to give permission to the application. Click the "Allow" button to give permission for the app to access your Facebook data.