While PowerPoint defaults to the landscape view because it's the standard format for presentations, you may find the need to show your slides in a portrait view. Whether you're showing vertically-oriented content or using a vertical display, you'll find it useful that PowerPoint provides the option to re-orient your presentation.
Top 10 earning Apps for Paytm | Earn Free Paytm Cash 2019
Change ppt landscape to portrait
PowerPoint slides are automatically set up in landscape (or horizontal) layout, but you can change the slide orientation to portrait (or vertical) layout:
landscape
portrait
Here's how to adjust a PowerPoint presentation to the portrait orientation.
1. Click Design. 

2.Near the right end, select Slide Size, and then click Custom Slide Size.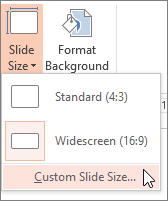 3.In the Slide Size dialog box, select Portrait.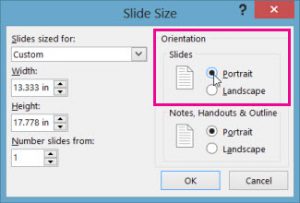 In the next dialog box, you can select Maximize to take full advantage of the space available, or you can select Ensure Fit to make sure that your content fits on the vertical page.
Can I use portrait and landscape slide orientation in the same presentation?
PowerPoint doesn't allowing for the mixing of landscape and portrait slides in the same presentation, but we describe a workaround below.
You can put a portrait-oriented image or shape on a landscape slide. When projected on a screen, it will look the same on a landscape slide as it would on a portrait slide.